Skiing and Snowboarding in Bariloche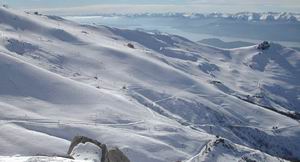 The Patagonian Andes are enjoyed by thousands of skiers and snowboarders each year, and is an interesting option for all levels of enthusiasts. The season runs from mid-June until early-October, offering a unique way to spend what most northerners would consider a summer vacation. Mount Cathedral is one of Argentina's premier ski centers, with plenty of attractions for all budgets.
Read more...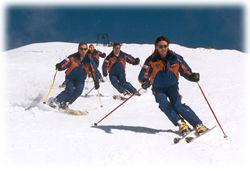 Everybody enjoys the slopes more once they have learned the proper tecniques for the terrain. World class instructors are on hand to help you get up and skiing/snowboarding or master the moguls. These same instructors can be found in the United States, Canada, and Europe from October through May, but come to the southern hemisphere to work in the "off" months. With the price difference, some instructors even take courses here to get a jump on their competition.
Read more...
Besides Cerro Catedral in Bariloche, there are several options within a few hours to seek out the best snow, backcountry opportunities, and a variety of terrain. Unfortunately there are no regional lift tickets.
Read more...